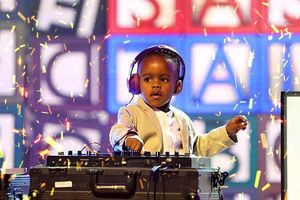 There's child prodigies, and then there's child prodigies: DJ Arch Jnr, the three-year-old DJ
from South Africa who just became the youngest winner ever of South Africa's Got Talent, is
giving new meaning to the term. The toddler, whose already-enviable career began at age two
when his father (who is also a DJ) began posting clips of him behind the decks on YouTube,
took home the reality show's top prize on Nov 8. Though he can neither read nor tell time, he's
not letting those minor inconveniences get in the way of livening up the dance floor.  Check
out his video below.