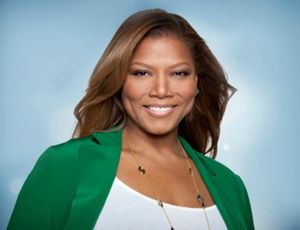 Queen Latifah and ESSENCE Ventures LLC have partnered to create the Essence Creators and Makers Fund. This $20 million initiative will provide more financial support while building a stronger production and economic infrastructure for artists of color. ESSENCE Ventures LLC CEO, Richelieu Dennis, first announced the fund during the 2018 ESSENCE Music Festival alongside Latifah confirming that her production company, Flavor Unit Entertainment, will be the fund's first partner company. The actress and entrepreneur will additionally serve on the fund's investment committee.
"The fund will create and finance film, television, digital and documentary-style content that reflect the lives and experiences of women of color" "It will also seek to collaborate with content creators globally focused on Essence's diverse and dynamic core audience of Black women, with the content produced encompassing themes that relate and connect across audiences," the published announcement stated.
In addition to this financial investment, the fund will also share ownership rights with its creators, helping to level the playing field and combat the frequent power imbalance that exists in entertainment.
Source: Walker's Legacy