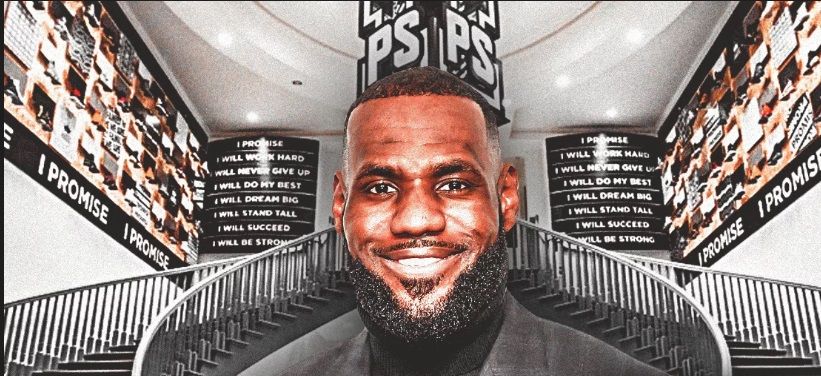 LeBron James ended his second stay with the Cleveland Cavaliers by signing with the Los Angeles Lakers, but he didn't leave the state of Ohio with nothing. James spent 11 seasons with the Cavs, winning a title in 2016 to end Cleveland's 52-year drought without a pro sports championship. His departure ended a four-year run with the Cavs after he returned in 2014 following four seasons with the Miami Heat. Now more importantly, he's opened a public school for challenged children in his hometown.
The NBA great admitted to having "jitters" before the opening, an event he said is "going to be one of the greatest moments — if not the greatest — of my life." The I Promise School initially will house 240 third- and fourth-graders. The Akron school will expand each year, adding second and fifth grades next year and will have students from grades 1-8 by 2022.
James was drawn to Los Angeles by the appeal of playing for one of the league's most storied programs and the chance to work with Hall of Famer Magic Johnson, the Lakers' president and a player James idolized since he was a kid. James also chose Los Angeles in part because it represents the next chapter in his life. He already owns homes there and he has a film production company in the city.
Source: Associated Press