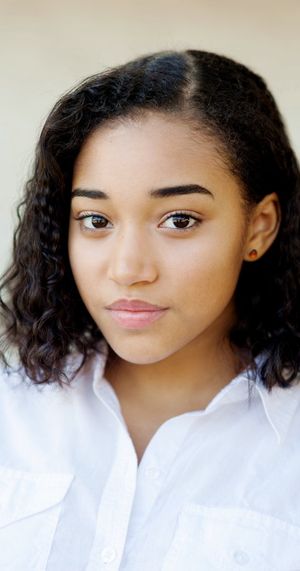 Hunger Games star Amandla Stenberg is calling out several of today's biggest pop stars. The
16-year-old actress, who played Rue in the first installment of the popular film franchise, recorded
a video for her high school history class in which she criticizes white celebrities and singers for
borrowing from black culture to make money. The video, entitled "Don't Cash Crop My Cornrows,"
was posted to her Tumblr page several months ago but has recently gone viral."[In the 2010s,] pop
stars and icons adopted black culture as a way of being edgy and gaining attention," Stenberg says.
"In 2013, Miley Cyrus twerks and uses black women as props, and then in 2014, in one of her videos
called 'This Is How We Do,' Katy Perry uses Ebonics and hand gestures and eats watermelons while
wearing cornrows before cutting inexplicably to a picture of Aretha Franklin. So as you can see, cultural
appropriation was rampant."
The video features clips of Kesha and Kim Kardashian wearing cornrows and Madonna with a grill
over her teeth. Footage from Taylor Swift's hip-hop influenced "Shake It Off" video is also shown.
Stenberg, who has also appeared in 2011's Colombiana and on the Fox drama Sleepy Hollow,
addresses that Azealia Banks criticized Iggy Azalea for not speaking out after a grand jury decided
not to indict the police officer who put Eric Garner in a chokehold.
"I've been seeing this question a lot on social media, and I think it's really relevant: 'What would
America be like if we loved black people as much as we love black culture?' "Stenberg says at the
end of the video.
Peep her full video here:
Amandla clip
Source: Hollywood Reporter