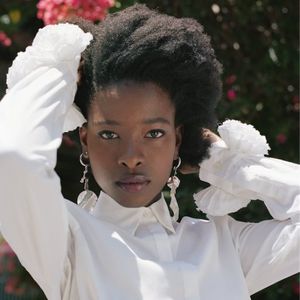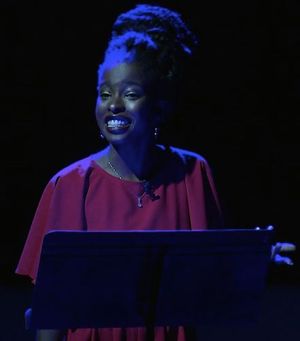 This summer, 19-year-old Amanda Gorman sat down to outline her priorities. As the very first U.S. youth poet laureate, a position she earned for her literary talent as well as her record of community engagement and leadership, she asked herself, "What do I want to accomplish?" 
Since Gorman took on the inaugural role, she's embarked on a national tour across the U.S. She hopes to make poetry accessible to America's young people, and has sought them out when she speaks and performs. She wanted to be the one sitting and listening, too. Young people around the country, she believes, deserve a say in what she does. 
"Being the first young poet to have this title means a lot of pressure but also a lot of freedom," said Gorman, who is also a sophomore at Harvard University. "I vacillate between anxiety about the precedent I am setting and the excitement that I'm starting fresh on a blank canvas. No pattern, no forerunners, just me defining what matters most to me as laureate. That has been the most thrilling part." 
Gorman's ambition and talent were on full display Sept 17 at the 2017 Social Good Summit in New York City, where she performed her poem "The Gathering Place" in front of a global crowd at the 92nd Street Y and watching via livestream. Inspired by the summit itself, Gorman's poem touched on themes like community, innovation, and hope. 
"With one microphone, we streak / across the globe like an eclipse," Gorman read. "We strike our plans into stone / and from this we build a summit worth climbing, / a goal worth reaching, / a world worth building." 
Gorman mentioned various people in her poem who were also speaking at the Social Good Summit, including Tony Award-winning actress and singer Cynthia Erivo, and tech entrepreneur ElsaMarie D'Silva, who created an app to protect young women and survivors of sexual assault. 
Source: Mashable